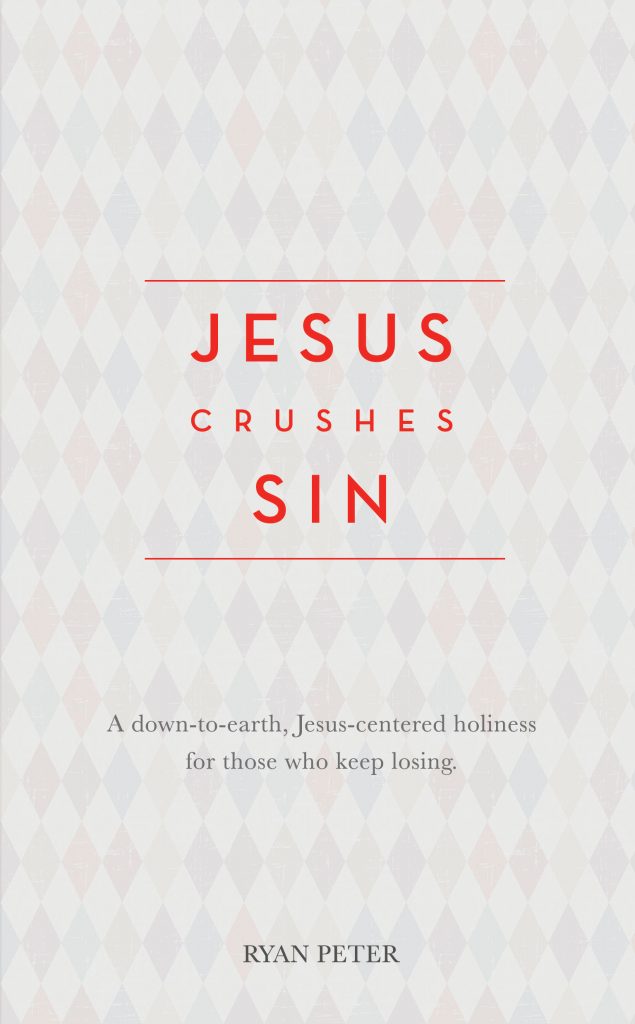 Here's some news for those who might not know: my newest foray into the non-fiction, Christian living / theology territory, releases next week Wednesday, 3 February. It's called Jesus Crushes Sin: A down-to-earth, Jesus-centred holiness for those who keep losing.
It's a book for the losers in Christian living. Those of us who know what God expects of us, but find we just can't do it. We never quite seem to reach the place where we know we're supposed to be. And the "good news" doesn't seem to be so good anymore.
When I started writing I wanted to release my Christian-specific books for free to the public, and print versions at cost. I just think that kind of stuff should be free. But, of course, a writer has to also make a living. Plus, many people have told me that they actually want to support me financially, but if I keep doing everything for free they can't really do that, unless I take donations (which I'll feel a bit weird about, to be honest).
Over the years I've never quite known what to do.  But now I think I've finally found a way to do both, and why on earth I never realised it at first, I don't know.
I'll be offering up the ebook and PDF versions of Jesus Crushes Sin at my website for free download from 3 Feb.
The paperback version (I'm still busy with the printers) will be made available at just above cost, to give me some margin for calculation errors (I've learned that there are all sorts of sneaky costs that come in with print at various stages of getting it to people). It'll be available directly from a distributor's website. The link will be made available here when it's all ready. ** UPDATE ** – it's now available for preorder.
Those who want to support me financially and want the ebook can purchase it from their favourite platforms. All the main distributor links will be on my site. ** UPDATE ** now available for preorder.
I think that's a great compromise.
** UPDATE ** The book can now be preordered.
From February 3rd, you can download the free ebook here at my website.
I'm really excited about this book as I've been working on it for about three years, on and off! It's finally ready, and I think what it has inside is going to be super helpful for people who struggle to live the Christian calling.