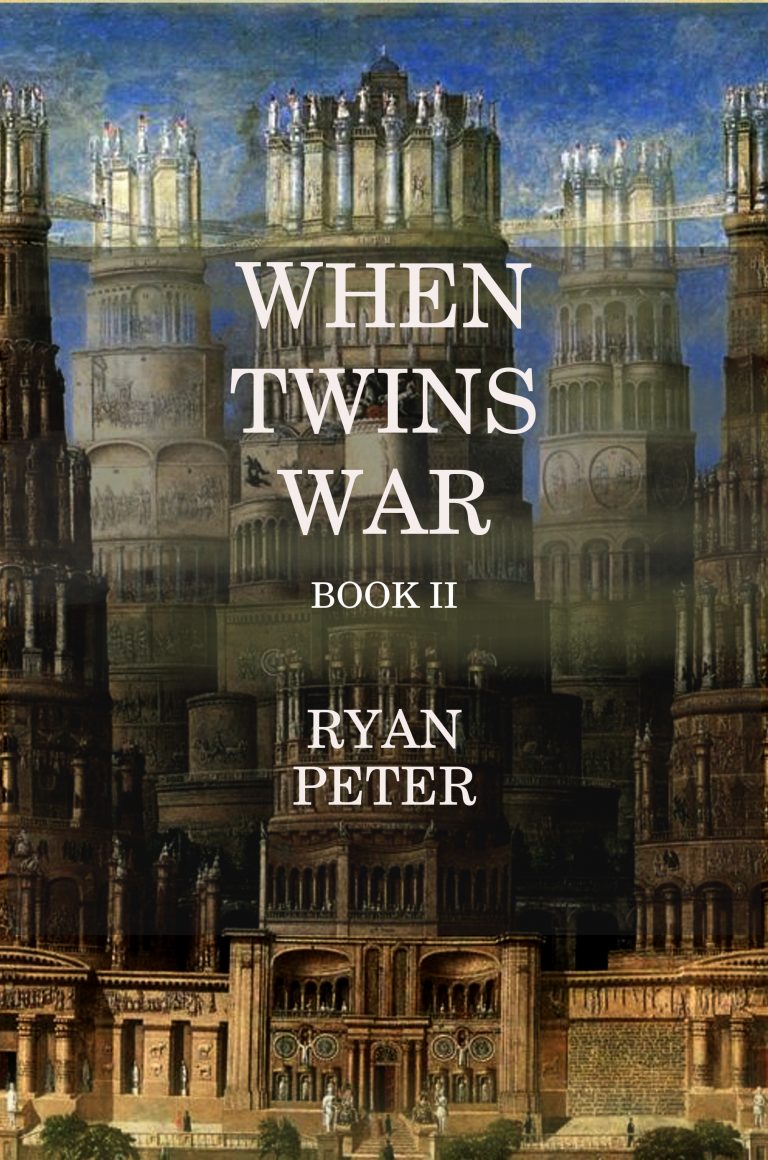 Lord of the Rings meets Arabian Nights
INCLUDES A NEVER-BEFORE RELEASED CHAPTER FROM THE UPCOMING SEQUEL, "FLIGHT OF THE PRINCE."
The Meadow is burning. All hope of the twin cities of Iza-Kiêrre and Ben-Kiêrre recommitting to peace has been shattered. But Tarkanyon the Outlander will not give up so easily. When a fellow Outlander explains to him that the Moncoin, a historic evil from the past, may be returning in five days; and the leader of the nomad tribe, Dersanna, tells him a story about an ancient creature called the Hirmecoi; Tarkanyon and Gerald Rhionan set out into the desert to find the true antagonist of the war.
Meanwhile, Iza-Kiêrre is soon enveloped in a dark storm… and goblins by the thousands are getting ready to attack.
This new updated and re-edited version of the original "When Twins War" is now available in two parts, BOOK I and BOOK II.
"Fans of well-crafted, epic myth-worlds full of flawed heroes, ancient evils, magical occurrences, and tongue-twisting geographical locations will find much to love in Ryan Peter's When Twins War: Book I. Following in the footsteps of such literary luminaries as Tolkien and Martin, Peter has created a lush, intricately-detailed realm for his characters and their stories." – Noisetrade books