I know all I've been posting lately is stuff about my book, but I've been so busy with this and everything else in my life that I haven't been able to put energy and thought into anything else of interest.
Anyway, this is a post to remind South African readers that pre-orders for the paperback of When Twins War close this coming Wednesday, 31 August. The reason why it's advantageous to pre-order is because the price, R90, is cheaper than what you will probably pay if you purchase the book from Amazon.com directly later on. You also get a coupon that gets you the eBook of When Twins War for free as well as a coupon for my book ALIVE.
When Twins War is available at Smashwords and iTunes for $2.99 (about R21), and Amazon Kindle for $4.99 (about R34). It's also at Barnes & Noble for the Nook at $2.99.
The eBook formats at Smashwords include ePub (iPad, iPhone and most eReaders) and the Kindle (mobi). There is also a PDF format available.
Here are some pics I've taken of the book so that you can check out the quality. Plus, I think the book looks cool so I'm showing it off a bit! 🙂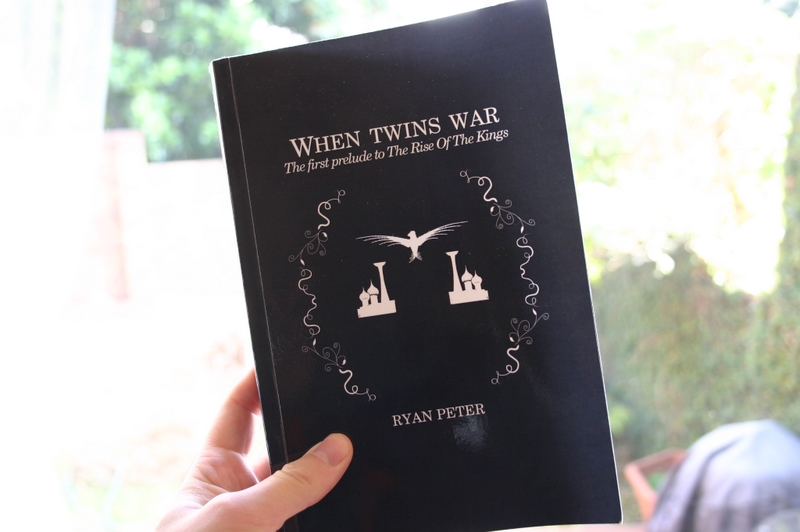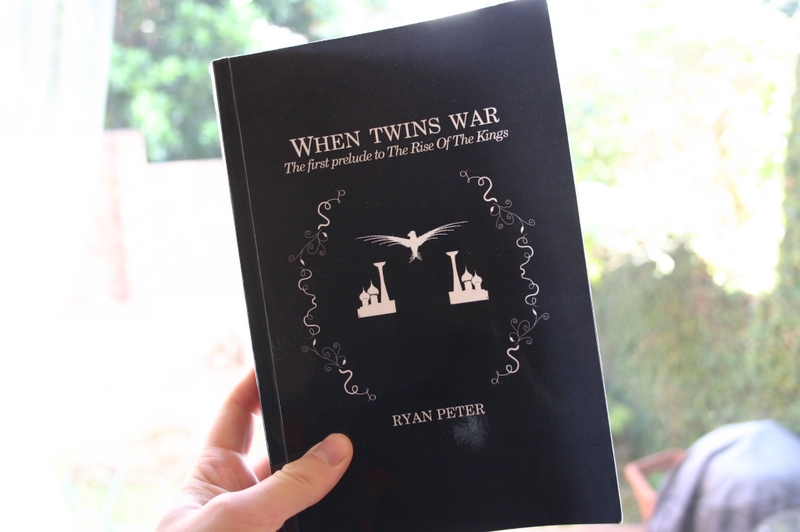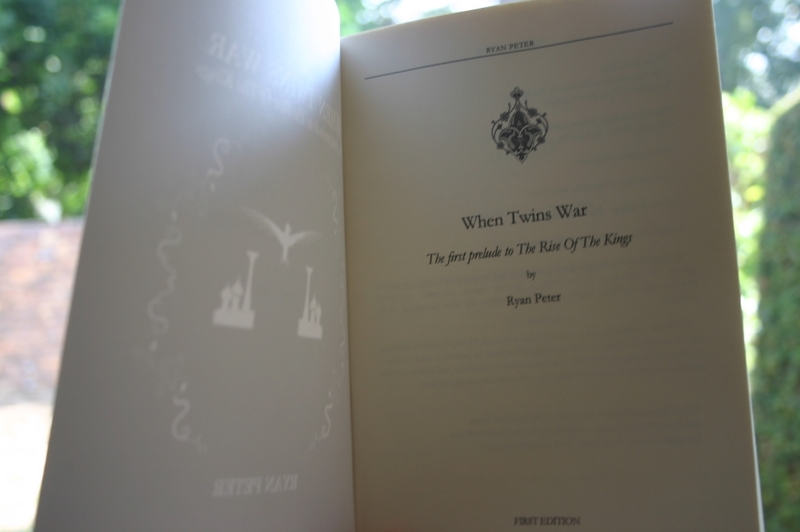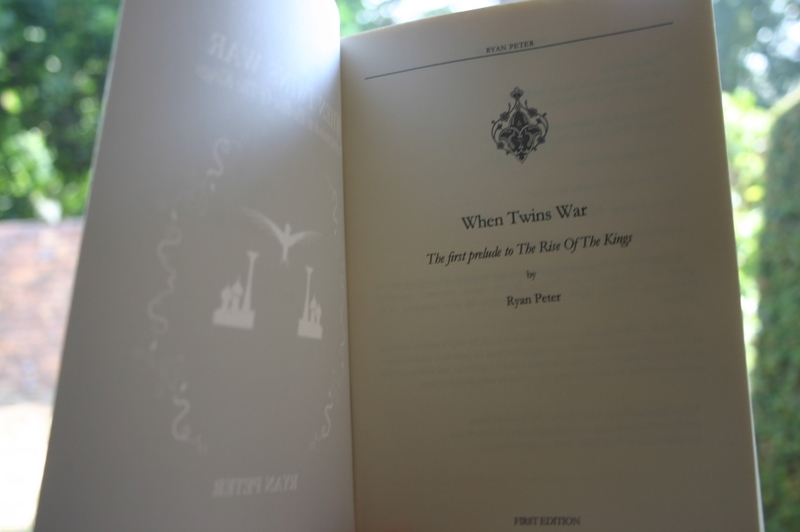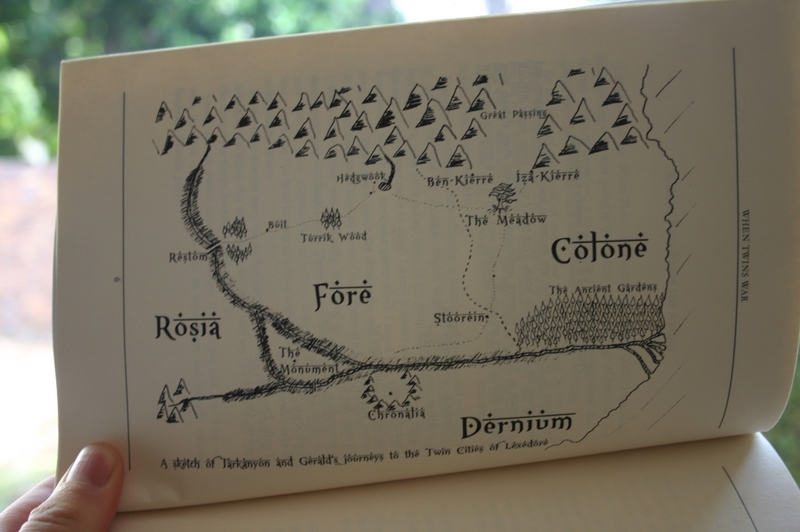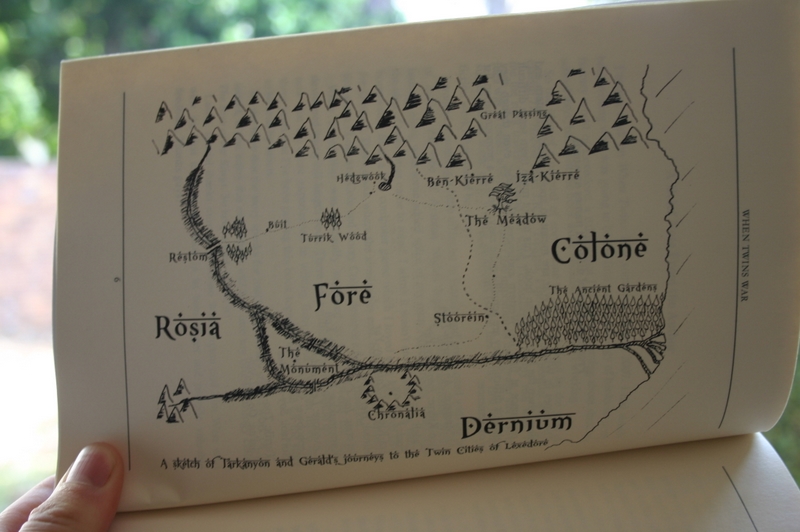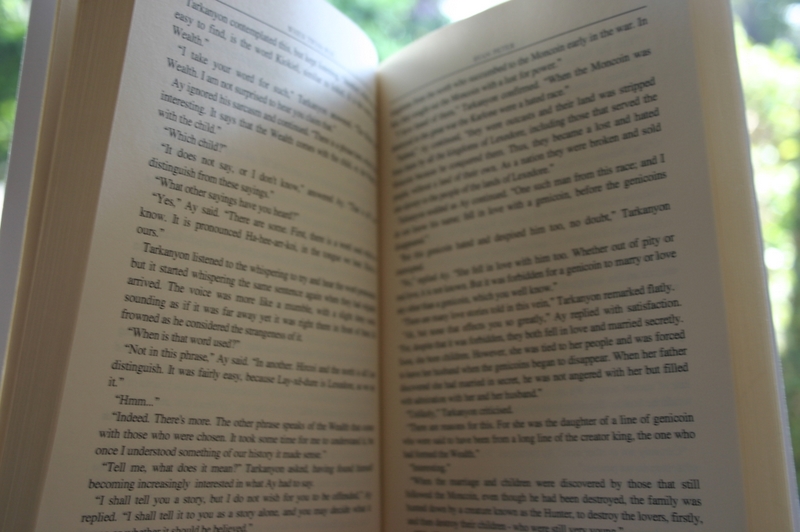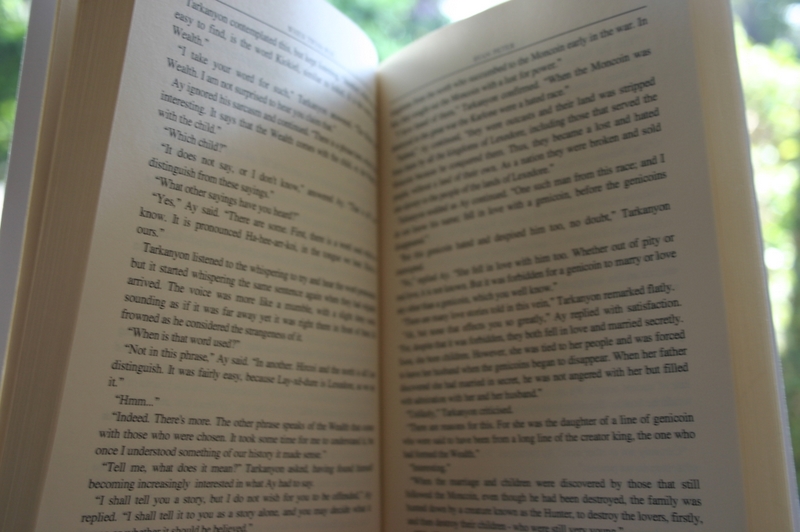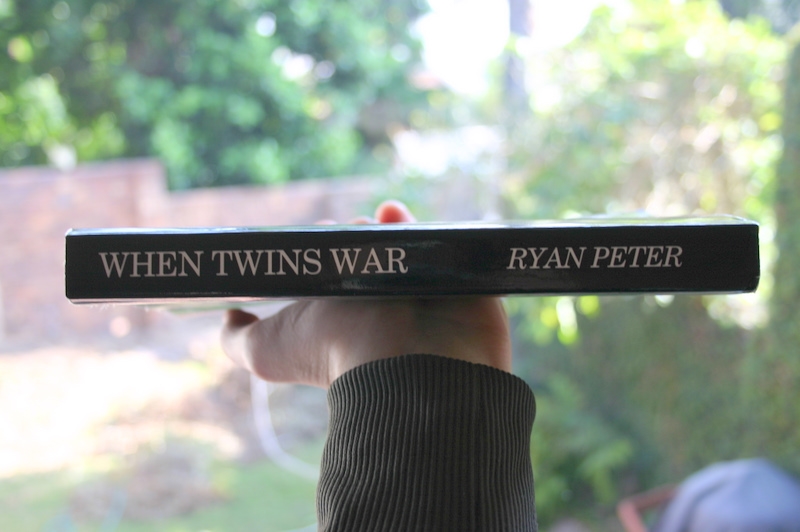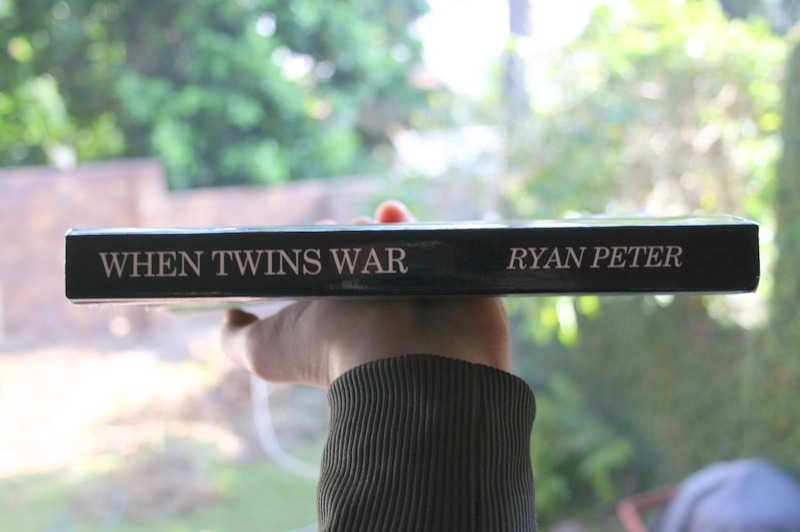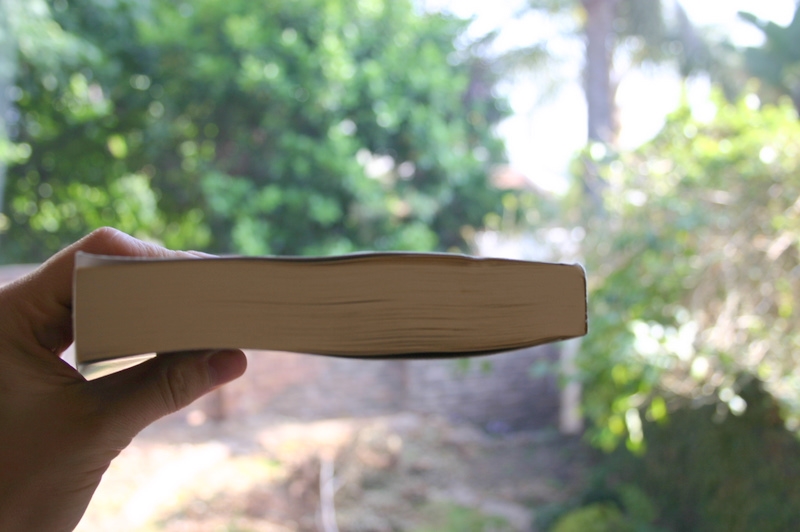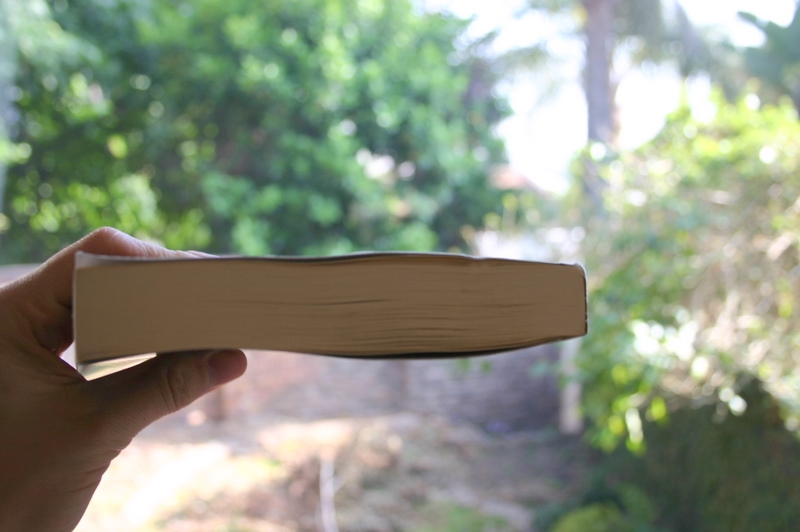 It's pretty easy to pre-order on the net. Just type in your details below and at the PayPal screen, choose either to pay with PayPal or Credit Card (choices on the right hand side of that screen). You'll get an email etc. confirming your order along with your coupons. Don't know why the box below is coming out all funny on some browsers, but anyway.
-PREORDERS ARE CLOSED-
If you want more details on pre-ordering (how to use the system, what you get etc.) see here.
Not sure what When Twins War is about? Here's the press release:
Press Release: When Twins War Pre-orders Open
Pre-orders for the print version of "When Twins War", the debut classic fantasy novel by Ryan Peter, has opened today while the book has been released in eBook form across the Internet. "When Twins War" will release to print Internet-wide on 1 September 2011.
With a rich and layered fantasy world akin to the classics, "When Twins War" mingles traditional Western fantasy with middle-eastern adventure and African folklore.
"I like to call it a kind of mix between 'The Lord of the Rings' and 'Arabian Nights', with an African edge," says Peter.
Deep within the desert of Colone are the Twin Cities. Built exactly alike, the Cities were made by an ancient, celestial race with the goal of defending Southern Lexedore from the return of a dark being known as The Moncoin. But when the Twin Cities plunge into a war it is feared that the Moncoin's return is eminent.
A warrior named Tarkanyon is charged to lead a band of Outlanders to the cities to broker peace, but he is soon embroiled in odd events which hint that he might possess an ancient magic known as the Wealth, and that something else that no one expected is threatening Lexedore.
In the meantime a knight from the land of Dernium is also travelling to the Twin Cities and he too will be tangled in a web of events that point towards his own importance in a much larger story.
"When Twins War" is the first prelude to "The Rise of the Kings", an epic fantasy series that will span five books. The fantasy world of "The Rise of the Kings" has been planned and plotted by Peter (31) since his school days.
"I've always wanted to write a fantasy series with an old-school edge, something that has that feel of mystery and depth that we find in classic stories like 'The Lord of the Rings', 'A Wizard of Earthsea' or even more modern tales like 'The Wheel of Time'. It was my dream to mix traditional Western fantasy ideas with my own African roots and include elements from Arabian folklore. Plus, I wanted it to be original and avoid the usual fantasy cliches.
"The time has finally come when I think I can properly tell the story of 'The Rise of the Kings'. And it starts with 'When Twins War'," Peter says.
Here is what one beta-reader said about "When Twins War":
"I have been on an incredible journey! I have gone from waterfalls to enchanted lakes, from deserts to lush gardens, from horseback to ships, from villages to castles, and from the Great Library to the Twin Towers. I have seen wars, creatures, pain and love. I have heard beating drums, clashing swords, peaceful melodies and indescribable wonder. I have known death and great victory. I have seen, 'When Twins War.'
"The journey and adventure you go on while reading 'When Twins War' is truly wonderful. It gets your heart pounding and your mind asking questions. At times I could not put this book away, and would have to retreat to a quiet place to read. The book is well written, the characters well described, the setting well explained, and the heart of the author brought out. This book has the makings of an epic!" – Tim West