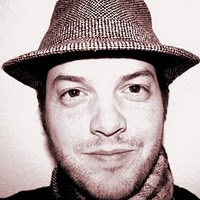 Let's be honest, finding a reliable freelancer on the Internet can be a hard task. Even more, finding one that can provide both quality and value. And if you're from my country, you might also struggle to find a freelance writer in South Africa. Well, when it comes to the writing business, I look to provide all three of these aspects – RELIABILITY; QUALITY; VALUE.
RELIABILITY means that I like my "Yes" to be "Yes" and "No" to be "No." Work is delivered on time and as per your requirements. If there are challenges, I communicate these.
QUALITY means my writing is a cut above the rest. I don't say that arrogantly, it's just that I've got a lot of experience in this field. I've also checked out a great deal of my competition and am confident that I deliver much better work.
VALUE means that my work is not only well written but achieves its purpose. The copy must compel action, not just move people. The reader must be drawn into the story, not just be impressed by the writing. Value also means my pricing is very competitive compared to others with my experience and background.
My experience
I'm able to write on just about any topic and format. This is not only because I've done a lot of writing in my seven years' full-time writing experience, but also because I'm trained in journalism.
Journalists know how to take complex subjects and communicate them in a way that an ordinary person can understand. That's what valuable writing does – it doesn't just impress but goes beyond quality to providing value (inspiring action).
This is why journalists can make great ghostwriters, even when it comes to fiction. We know how to communicate your idea in a valuable way that draws people into the story.
Here are some of the publications I've written for:
Clients I've written for:
Intrinsic Media
ABSA Bank
Coca-Cola
MTN
MWEB
SARS
Telkom
My book writing includes (these are my published works):
Topics / genres I specialise in:
Technology (video gaming, consumer tech, Ubuntu Linux)
Business philosophy
Ecology
Political philosophy
History / Archaeology
Theology
Metaphysics
Fantasy / speculative fiction
Why hire me?
Ten years running my writing business – ghostwriting, journalism, editing, PR, web copy, SEO etc.
Six years as a journalist and then editor for South Africa's largest video game portal, gaming.do.co.za.
Six years working for a PR and communications company (Intrinsic Media).
Published in reputable online and media spaces (including Mail & Guardian's Thought Leader, Times Live).
Published author in fiction and non-fiction (books are available at Amazon.com, Barnes & Noble, iBookstore and several other online retailers).
Five years in building, maintaining and strategising for business on Social Media platforms.
Ten years in helping clients build websites and putting in place content strategies.
One year of radio experience.
Six years in the music industry and relevant PR.
Eight years in logistics and the IT industry (working for companies such as HP).
Tremendous experience with diverse clients – telecommunications, technology companies, financial institutions, government and small business.
Basic HTML coding skills as well as experience in creating WordPress websites.
My passions and values 
I believe a good work ethic is as important as experience and I'm highly driven by my values and passions.
I'm passionate about writing – taking intricate concepts and translating these into compelling text that speaks to the normal person. I like to think of it as composing.
Passionate about taking a customer's project and watching them seeing it come alive. I get happy when I see you see it work.
I thoroughly enjoy journalism and use my journalistic techniques in the way I approach my work. This has helped me to be a quick learner and gives me the skill to easily understand concepts and make them understandable to others.
I strive for openness and honesty.
Competitive rates
My rates are negotiable and depend on the project, the client, the nature of the work and the research required. I am also available for retainer work.