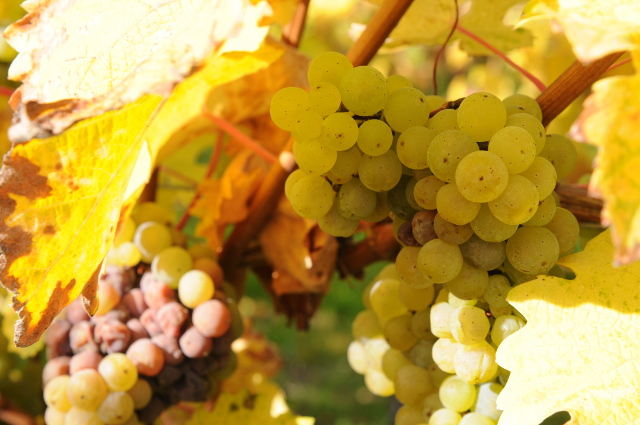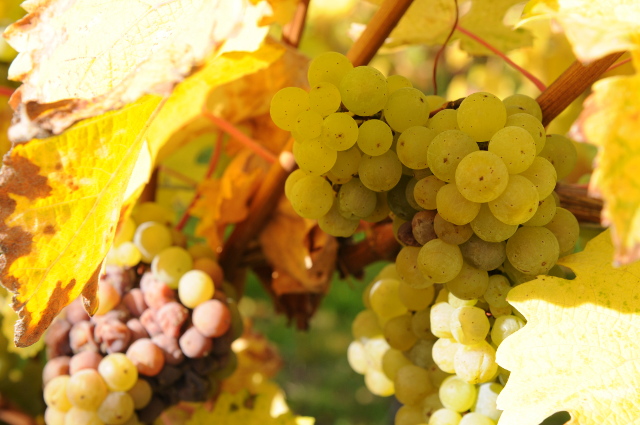 In my Matthew and Money series, I looked at what Jesus taught about money and we looked at most of the famous verses in the book of Matthew. But what I didn't cover much is what Jesus himself did about money – how did he live? How did he make a living?
The answer to this question is very important. If we're Christian, then our model for living is Jesus – after all, we are a "Christ Follower" (a "Christian".) If we can get even just a glimpse into how Jesus ran a business, and how he ran his ministry, and how he managed his finances, and how he made money, we'll have a model we can emulate in our context.
The trouble is, the Bible doesn't really tell us how Jesus made a living. All we can really surmise is that, since He was brought up by a carpenter, it's more than likely that he was trained in that craft and traded as one before he decided to go into, what looks like, a 'full-time ministry'.
Jesus might have done a bit of trade on the side during his full-time ministry time, but we don't know. We only have a few glimpses into what he did about money, and those glimpses tell me things that make me very uncomfortable. They're hard to accept.
The first over-arching theme I can see is that wealth does not equal God's blessing, and God's blessing does not equal wealth. In fact, wealth can sometimes be a curse. So if we're doing particularly badly we need to be realistic – we might be there because we were irresponsible, but sometimes we were also just ignorant. Furthermore, there are so many things we can't control – like the economy etc. At this point our only next recourse is to think, "God must be teaching me something," or "God is angry." But this is all because we keep making material wealth a sign of God's favour.
Yet, as we shall see, Jesus wasn't well off at all. Yet, He was God's very Son. If anyone was favoured by God, it was Jesus. But He lives a life of very little material wealth and then even ends up suffering on a cross. That ought to make us question some of our assumptions of how God works!
1. Jesus wasn't rich and neither were His disciples
This isn't a popular thing to teach these days, but it seems so obvious that even atheists who read the Gospels pick it up. In some ways, they have an advantage – they don't have to deal with a lot of today's pop-theology (mostly coming from Christian media). The fact is that Jesus really did live a radically different life – He didn't seem to have a lot of money at all and yet never seemed anxious about it. He didn't seem to think any of the disciples should be anxious about it either but called them to join Him in this lifestyle.
In Mark 6:37, Jesus suggests that the disciples feed the five thousand and they mention that all the money they have  is "…two hundred denarii…" According to some sources, that's about $28 – R280. So that's the best they could scrounge around and find, amidst thirteen of them! If it was just a bad time of the month, it seems that they didn't have much in savings.
In Matthew 17:24- 27, it appears that Jesus doesn't have the money to pay the temple tax. Sure, he might have decided to use the situation to teach Peter something, but he might also have just not had the money.
We know that Jesus wasn't exactly born into a rich family, meaning he probably didn't inherit a lot of money, if at all. He had to be born in a stable, and archaeological evidence shows that Nazareth (where he grew up) was probably mostly inhabited by poor people (mostly agricultural).
There are many other examples too – remember Peter's famous line, "Silver and gold have I none…?" It doesn't seem as if he is joking around, he really doesn't have money. (Acts 3:6.)
Did Jesus have a home? Mark 2:1 implies that He did, except when we read it in light of Mark 1: 29-36, it appears the His home was actually Peter's home. (And note that when they removed the roof in this house to lower the paralysed man for healing, Jesus doesn't rebuke them for not respecting property!)
What we can gather here is Jesus didn't invest in property and that He more than likely didn't get much (if any) of an inheritance from His family. He didn't even receive a home, by the looks of it. Maybe He sold the one He had, but still, He didn't use His money to get another one, even though He did have a home-base at Capernaum (where Peter's home was).
2. Jesus was funded from donations, but He never asked for donations
Luke 8:3 shows us how Jesus was funded from donations. John 12:6 shows us that the money bag was shared between the thirteen of them (Jesus and His disciples). But we can't find one instance where Jesus ever asks for donations, it appears that it was entirely at the discretion of others. He may have asked for donations, but it just doesn't seem likely.
But what's even more interesting is that when Jesus wants to be generous, it seems he trusts God to provide him the opportunity to do so (the feeding of the five thousand and four thousand are examples). He really trusts God. He doesn't live out a capitalist or a socialist ideal – despite that many have said that He taught one or the other of these. He seems to do what we might think are "foolish" things and expects God to provide. He didn't even sort out His death plans – a grave had to be donated to Him by Joseph of Arimathea, a rich disciple. (Luke 23: 50-56.)
It doesn't appear that Peter and Andrew's fishing business supported them either. We would have expected to hear something about it when Jesus fed the five thousand. It seems that Peter and Andrew really did give up their business, at least for the most part. Yet remember, we know that Peter had a wife! (Matthew 8:14.)
3. Jesus sent His disciples to minister and told them not to bother about money
Where it gets even more challenging is when Jesus specifically tells His disciples to not even worry about money as they go out to minister. Matthew 10: 9 – 12 says:
9 Acquire no gold nor silver nor copper for your belts, 10 no bag for your journey, nor two tunics nor sandals nor a staff, for the labourer deserves his food. 11 And whatever town or village you enter, find out who is worthy in it and stay there until you depart. 12 As you enter the house, greet it.
Amazingly, later on in Luke 22: 35 – 36, Jesus asks His disciples if they lacked anything when they did this. Their answer? "Nothing."
35 And he said to them, "When I sent you out with no money bag or knapsack or sandals, did you lack anything?" They said, "Nothing." 36 He said to them, "But now let the one who has a money bag take it, and likewise a knapsack. And let the one who has no sword sell his cloak and buy one.
Naturally, if they had a bit of money, I'm not sure that Jesus would have to tell some of them to sell a cloak to get one. And He wouldn't need to say, "If you've got a money bag, then take it."
So it seems that Jesus taught His disciples not to save a lot of cash and then go out and minister, but to go and trust God along the way.
How does that make me feel? Incredibly uncomfortable and incredibly challenged. But there's more.
The Pharisees teach that blessing comes from God's favour
In those days, the Pharisees (you might recall that Jesus repeatedly rebuked them) believed that riches were a sign of God's favour. It seems that one of the reasons why they were so baffled with Jesus is because it was clear that God was with Him – yet He wasn't rich! He wasn't privileged in any way – his home town was some backward village that many Jews actually detested. (John 1:46.) This would baffle a modern-day prosperity preacher, too, because it just doesn't add up.
I've heard many prosperity preachers say that we are "God's Sons" and therefore, since we would never leave our children without good, material things, would God leave us without such things? But Jesus was God's Son and God seemed quite happy to not give Him an abundance of possessions and material blessing. God seemed to even think that sending Him to the cross was a good idea, for our sake.
So, what does this tell us? The Gospel includes a strong suffering element. While I think it may be dangerous to think of it as "all suffering", we can't get away that suffering is part and parcel of our calling as Christians.
Some thoughts on Paul
While Paul isn't as big a deal of Jesus, of course, we at least know things about his life that we don't from the other disciples. One of the things we do know is that while he travelled a great deal, he also worked in many of the cities where he ministered. (Acts 18:3.) Even if he only worked one time, as some say, we can see that there was still an occasion where he worked.
So Paul placed ministry first but wasn't keen on asking for donations. He accepts them when they come, but he doesn't necessarily ask for them, rather looking to pay his own way. Once again, this must have taken tremendous trust – he goes first to a place and then looks for a way he can find a job and make money. Not exactly smart.
But what we can also gather from this is we're not meant to be idle. If we can work, we must work. But we must keep our focus clear – it's for the Kingdom first, not for a career first.
What are we to make of all this?
So, what are we to make of all this? It's challenging in every single way.
1. God really does expect we trust Him in this
I cringe at this because I try and avoid over-spirituality, and this feels like it is. But there it is – we can see it in Jesus' life. God really expects us to pray, "Give us today our daily bread." He really expects us to trust Him and not trust anything or anyone else. He really does expect us to live without many things – like even homes. He really does expect us to just go and expect Him to provide.
2. God does not see a lack of money as foolishness
Jesus lived as He lived and surely He was wiser than even old rich Solomon himself. But He lives what looks like a lower middle-class lifestyle, or middle-class at the very best. He doesn't have a home and seems to have no qualms about teaching Peter not to worry too much about providing for his family. If we don't have a lot of money, that doesn't mean God doesn't favour us or we're stupid. In fact, blessed are the poor, for theirs is the Kingdom of heaven. (Matthew 5:3.)
3. It's not foolish to not care about money.
Many will say that it is, but actually – if we look at Jesus – we can see that it isn't. What is foolish is to be careless with money.
And what is carelessness? It appears that, first of all, carelessness is a lack of generosity, a desire after fine clothes and good food (and any other material wealth), which are more important to us than the needs of others, and a refusal to look after the family.
It also appears that carelessness is getting into debt. Why do we get into debt? Because we also want the fine clothes and good food and want to keep up appearances and have cool stuff that we enjoy. This is usually why we do and it seems Jesus rather lived within His means, and that means wasn't a lot, and He wasn't embarrassed about it and certainly didn't see this as tainting God's testimony.
Peter had a family, yet it seems there was no teaching from Jesus about how he should save his money and build wealth to give his children an inheritance. It appears, when we look at what we know of Peter's life, this wasn't something he wasn't too concerned about either. (Tradition has that he had children, although we can't say for sure.)
4. God does not see wealth as a good testimony
Prosperity teachers like to say that wealth is a great testimony of God's goodness. It seems to me, however, that God doesn't see it like that at all. And it also seems to me that non-believers are impressed by Jesus' choice of lifestyle and are less impressed with wealth than prosperity preachers would have us believe.
5. God will have all of us and He will make sure He does
Obviously building an inheritance for our kids is not a bad thing, it's all about focus and energy and the heart. But in our world, we place tremendous security on these things, and God – really and truly – wants to rip that security from us. And if it means that our businesses struggle and our family struggles, so be it. He will have all of us.
6. We must place ministry first, but not become idle
Working at a job and ministering (also a job) is tough work. Yet God doesn't seem to think it's really that tough. In the tough, turbulent financial times we are in now, many pastors are having to work and lead churches at the same time. It seems that in God's eyes this isn't all that bad. Tough, but not a bad thing. It doesn't mean anyone is a failure, it's a simple reality.
7. Not being rich or well off doesn't make you a failure
If Jesus thought it wise to live as He did, and we don't believe He is a failure, then we should realise that if we're not well off there's nothing wrong with us! In fact, those that are constantly planning their next purchase may be the ones who need to look at their hearts and souls closely. And, sometimes wealth is a curse, not a blessing!
So should we all not own businesses and make money?
Jesus accepted donations from people who did have money and who worked a business or had a job that gave them a good income. Obviously, God has called some to do that and this seems evident throughout the Bible. The reality is, however, that we need to accept that God calls some to do that and others not to do that, but to do something else. And the challenge, above all, is that even if He has called someone to make money, He doesn't call them to live necessarily as wealthy people, but calls them to be as generous as they can, for this will have eternal rewards.
Luke 16:9
9 And I tell you, make friends for yourselves by means of unrighteous wealth, so that when it fails they may receive you into the eternal dwellings.
God's way of wealth
So we've covered living within our means and all these things. In closing, it seems to me that when it comes to providing for our family and creating wealth, there is one Biblical principle that is often overlooked but is actually the most down-to-earth one. As we live our lives and put the Kingdom first, doing our best to not be anxious (and trusting the Spirit in this), we can trust God and remember that the Christian life is often one of hardship now and reward later. (This is an evident reality in most things we do – parenting, praying, etc. and we even see it in God's creation too.)
God's way is 'little by little' while the world's way is "now!" This is even true in the life of holiness. As Christians, we're called to live counter-culturally to the culture of "now" and instant gratification. And to the culture of amassing huge amounts of wealth that will carry zero reward into eternity. So I close with this:
Proverbs 13:11

Wealth gained hastily will dwindle,
but whoever gathers little by little will increase it.
This is all tough to accept. But equally as tough to avoid. But our God is a loving Father who cares deeply for us.