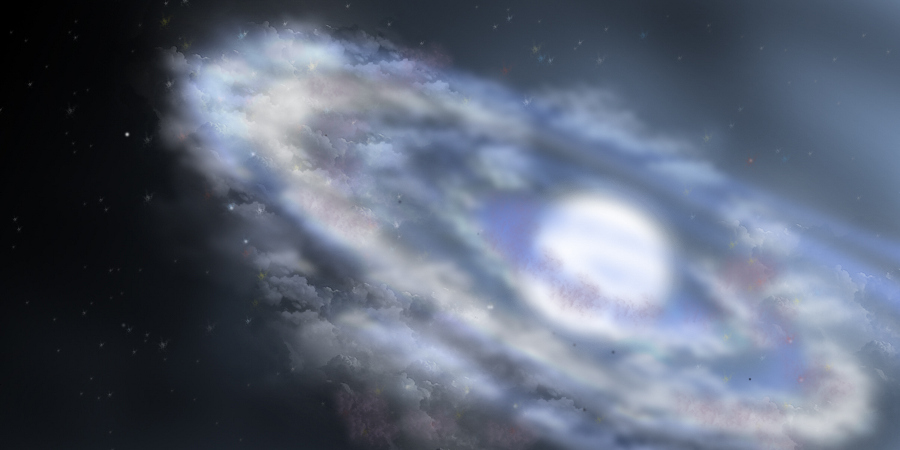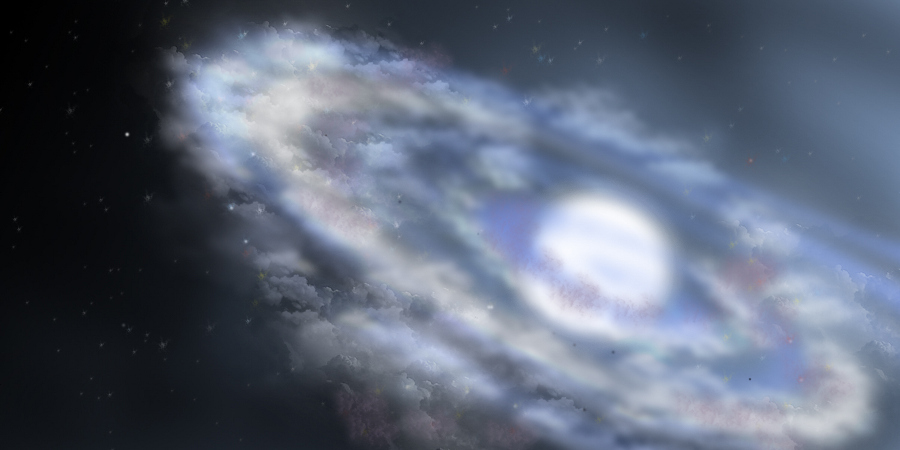 This week Stephen Hawking, the world-renowned physicist, remarked that there 'is no heaven', calling it a 'fairy story'. Here's a quick quote from Hawking:
"I regard the brain as a computer which will stop working when its components fail. There is no heaven or afterlife for broken down computers; that is a fairy story for people afraid of the dark."
I got into a conversation around this topic at The Mail & Guardian and many of the things that came up there I thought deserved a bit of a blog post.
If you look at my points raised under the comments section there to various people, you might be able to follow my train of thought better. But I'll outline it here quickly.
My first comment was this:
All this shows is Hawking's ignorance to what Christians mean when they talk about 'heaven'. I have no idea how a physicist believes he can accurately tell the future of every person on the planet throughout history in one big blanket statement but hey, he's free to have his own conclusions.
A 'Lawrence' appeared to be replying to me (he didn't post under the 'reply' section but it seemed directed at my comment) by asking what Christians mean by heaven. He raised the point that a mate gave him a DVD that had "details of heaven and hell. It (Hell) was a bad children's story of pain and monsters and endless attack by flesh eating creatures."
Here's the first point I want to bring across. See, in this case both the Christian (the one who gave the DVD) and the non-Christian don't seem to know much, if anything, about what the Bible says about Heaven and Hell. And neither does Hawking. If Hawking wants to critique the Christian view of heaven he better know what the Christian view of heaven actually is. (In all fairness he is critiquing the idea in general it seems, but being a Brit I assume in his mind he is thinking a Christian heaven most of all). All the atheists agreeing with him ought to know the Christian idea of heaven as well. Otherwise, what exactly are they critiquing?
My impression is that they are critiquing their own assumptions about the Christian view and teaching of heaven and then saying, "well, that's ridiculous." Now that kind of reasoning is wrong on many levels. Surely I should know what someone, or a group of people, think about something before I actually have an opinion on what they think?
When Christians give bad DVD's about monsters and flesh-eating creatures to non-Christians it shows an equal amount of ignorance from the Christian. In other words, it's not helping. Rather ditch the DVD, do some study, and answer the non-Christian's questions seriously IF that non-Christian actually does care.
There are perfectly suitable answers to questions like why God commanded stoning in the Old Testament, why he says eye-for-an-eye at one point and turn-the-other-cheek and another, and all the so-called contradictions. The issue is that most atheists I've encountered don't care for the answers at all, they're either just wanting to argue or they've decided up-front that they just dislike the whole idea. Ninety percent of the time it seems they're not critiquing the 'actual' idea, just their impression of the idea based on sensational documentaries, books, news reports, pastors and what they heard as a kid from people who got their theology from the same sensationalist sources.
So, my main point here is: Atheists, please know what you're talking about. If you want to critique my theology that' s OK but I think it's only respectful to know what my theology IS. Don't assume you know what Christian theology actually teaches on issues. My experience shows that 99 percent of atheists / agnostics I have encountered have no idea what Christian theology actually teaches on the issues they have with the Bible etc.
Christians, please don't rely on pop-theology which, much like pop-psychology, is just a mix of ideas from many different sources and one big contradictory mess. Read the Bible for yourself on issues. As an example, "Left Behind" is NOT a great commentary on the book of Revelations. Study the Bible yourself to see or rather admit you don't know and engage on a relational level (which is where we should all engage).
Now for the next biggie.
Evolution is not important!
Inevitably evolution came up in the conversations at the Mail & Guardian. A guy called Shaun made the point that "science is at odds with religion." I disputed this point. He continued by asking "How can you expect science to take Christianity as having credibility when within the religion there is not consensus on what certain texts mean?" and once again I disputed the point.
My dispute here is that Science does not care for religion or God or what the meaning of life is. This is another misconception that both Christians and Atheists /  Agnostics tend to have.
Science is concerned with observation.
Theology is concerned with knowing God and living our lives.
Philosophy is concerned about how we live, how we think, existence, all the confusing questions, and putting science and theology together.
To make it simpler, I like to say that theology deals with the heart and philosophy the mind. Science deals with experimentation and observation. This is why Science cannot be 'at odds' with religion, it does not agree or disagree with religion. Science as a discipline only deals with looking at things and conducting experiments to understand how those things are made up. It has nothing to say about anything outside of that. Think I'm talking nonsense? Do some research on the topic.
When Stephen Hawking talks about 'why we are here' he is dealing in the realm of Philosophy, not Science. He may use his scientific knowledge to bring his own philosophical answers, but he is not talking Science he is talking Philosophy.
Say evolution is 100 percent true. That would mean we evolved from animals, right? Or we are a kind of animal? What does that mean then for how we should live our lives? That question is answered by philosophy, not Science.
If only atheists and Christians could get this right we would be able to talk much more clearly to each other. Hawking's answers to 'why we are here' are based on his interpretation of the Scientific data he knows. But Hawking is neither a philosopher nor a theologian, he is a physicist, and so if he wants to talk about theology (heaven) and philosophy (why we are here) it's only right that he kits up on what's going on in those two disciplines, or he admits that he is only a physicist and people ought to keep that in mind when he brings out his philosophy. In my opinion he is doing neither of these right at the moment.
Evolution is a scientific theory. For this reason it neither proves nor disproves God. You cannot say that because I know the make-up of a cell-phone the cell-phone didn't need someone to make it, and call that a Scientific fact. Likewise you cannot say someone DID need to make the cell-phone and call that a Scientific fact. The Science is the make-up of the cellphone, and that's it. A Scientific fact is that the cell-phone has an LCD screen. Philosophy is the 'therefore someone didn't / did make it.' And if you're talking about God you're going to get into theology as well.
Theology and philosophy are concerned with meaning. Science is not concerned with meaning only the how.
I expect atheists to count me a certain courtesy when they want to talk philosophy and theology for a number of reasons. One, I bet I know more about theology than they do. Don't assume you know Christian theology just because you read a Dan Brown novel or because Richard Dawkins said this or that about Christian belief. Either admit you don't know or do some more study.
Two, at least six times out of ten I (personally) tend to know more about philosophy, not that this is my strongest area of expertise (I'm still learning). I find that neither atheists nor Christians tend to know much about philosophy, and I think that's ok. Most of us actually just want to live our lives and take care of our families and enjoy our lives. Our approach to that is made up of the general philosophy of our culture, our personal philosophy, our take on theology (if we have one), etc. Most people have no clue who Immanuel Kant was and that's OK.
In the same instance I expect Christians to show a certain courtesy to atheists when the conversation goes into Science. Especially if the atheist knows about Science (I do tend to find many that come off the back of Richard Dawkins' latest tend to know less about Science than they pretend to). Please don't jump into a conversation about evolution and scream, "The eye! The eye! How could evolution form something as complex as the eye!?" because chances are you have no idea what you are talking about. Unless you know what you're talking about don't engage on that level.
The better level to engage at, at least in my experience (and other than just being a normal person who loves others authentically) is show an atheist / agnostic / whatever how evolution doesn't actually matter when it comes to whether someone can believe in God or not. The Bible is concerned with revealing God to us and how we must live in response to that revelation. Genesis 1 and 2 are NOT providing the physics formula for the make-up of the universe. And this is not a cop-out, long before Darwin came along many Christian theologians did not take Genesis 1 and 2 literally. The science / religion / evolution debate is actually more hot air than anything else. Alister McGrath I think has done some great work in showing this.
Christianity does not have to fit in with Science because these are two different things. Christianity is about who I believe God is and how I live my life. Science is about how the chair I'm sitting on right now works and is put together. Quantum mechanics might provide me a stronger reason to believe in God (as indeed it does) but my belief in God is based on other factors outside of Science that I believe are equally as important, such as experience, relationships, mystery, narrative, and other concepts which are all too much to go into here. And this, which is philosophy, is the best place to engage a skeptic, I think, because his approach to finding truth I feel is deeply flawed.
Christians ought not to feel intimidated when someone brings out scientific theories on evolution and the universe and asks what the Christian has to say about that, because none of those things disprove God any more than they prove Him. Christians have no obligation to find the answers to those scientific questions either because Science is a completely different discipline. If you like Science then I say go ahead, but pick your battles otherwise you'll just tire yourself out. The world of Science is always changing because the discipline itself is all about discovering more and more. This is part of what makes it so interesting and exciting. Nothing in Science is conclusive, and it never should be. The praise Science deserves is for its remarkable ability to stay open and venture into the great beyond. The minute Science 'closes' a matter is the minute that Science is no longer Science but now an ideology and then it is an entirely different creature altogether.
Read the Mail & Guardian story for the background to this post.