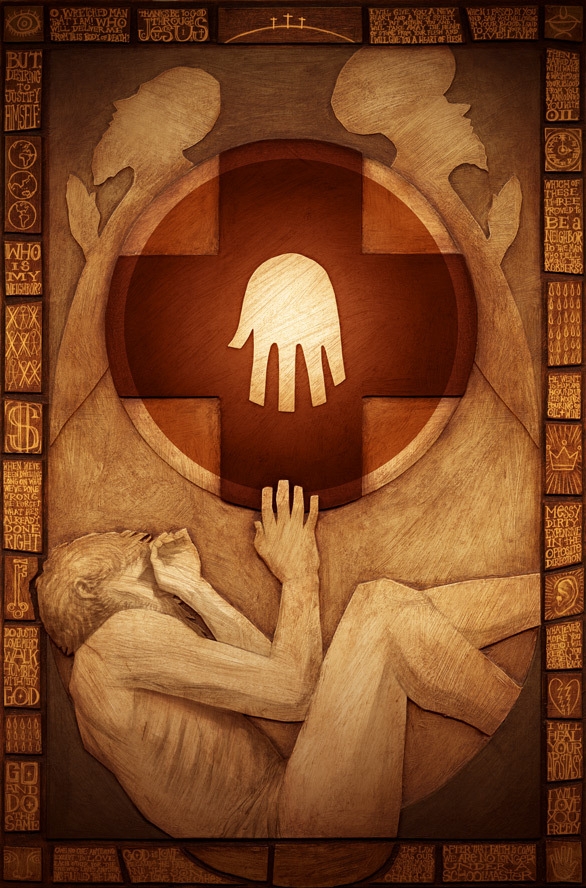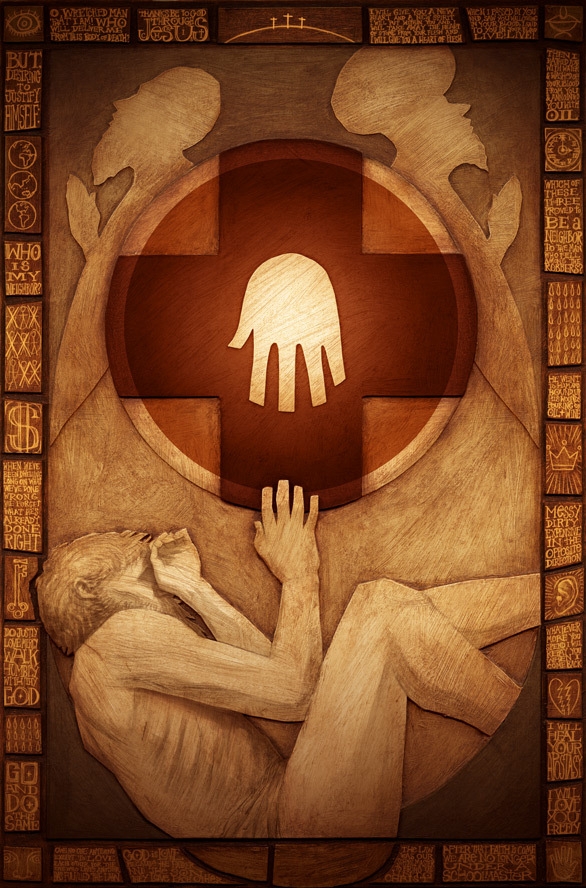 It's a bit of an awkward post title but there's a lot I want to condense in this post.
During my holiday in the Drakensberg mountains I was struck yet again by how inspiring creation can be. This was augmented after I read Dean Koontz's "Breathless," funny enough, because it touches on scientific subjects such as Chaos Theory and Quantum Mechanics and, in a very sneaky way, appears to make a bit of an apologetic for the existence of God.
Why is that important? Because those subjects attempt to look at creation more closely and, in so doing, uncover some rather peculiar mysteries. On a quantum level things don't behave like we expect them to – 'quantum particles' don't travel like we expect (in fact, it seems they can travel anywhere they please) and they behave contrary to our normal understanding of the world. In fact, some scientists use the word 'weird' to explain how this all works, because they admit we don't know how it works and we may never know how it works.
Why is this relevant to the heading? Because creation is mysterious. Very mysterious indeed. And it's mysterious, in my theological and philosophical opinion, because it's not just meant to do what it does (trees make oxygen, birds make nests) but it's also meant to point us, signify to us, represent for us, help us, and create imagery for us, about the Creator (see Romans 1:20 as a base scripture).
Art is meant to convey mystery as well. Much of art conveys the mystery of the human and the human condition, others convey the mystery of creation itself, but then others should (and do) convey the mystery of God through various ways. The latter is lacking in contemporary forms, if you ask me, and part of the reason why (I think) is because it's not encouraged in evangelical circles, arguably the more influential grouping of Christians in recent times in America. And America is arguably the more influential nation in the world in the recent centuries. And on the other end of the scale, traditional churches generally encourage more traditional art. (I don't have any stats to show this, it's just an observation.)
Why have evangelicals not encouraged it? Because I think evangelicals, with their history of the Puritans and Protestantism, in their efforts to get away from Roman Catholicism and what is often called superstition (we can debate how far that word should be stretched another time), have shunned imagery in almost all forms, except maybe for a cross at the front of the church (these days replaced by an overhead screen).
As a result, that sense of mystery is lost when we walk into an evangelical-type church, in general. Evangelicalism is quite a broad term, but I mean modern churches, really. The Hillsongs kind of churches. The contemporary vibe of a band and an overhead and very practical facilities. Prosperity churches, funnily enough with all their money – or their willingness to splash out – also don't invest in art as much as snazzy facilities, cool lights, and so forth. In fact, when they do invest in art, it's not often very Christian-like but more just a cool art piece in the pastor's office or something.
I don't mean to bring anyone down or single someone specific out, but I have to serve this as an example of the extreme nature in which evangelicals (as a broad definition of a certain style of Christian worship) can indulge in. The article, which I found at jdlarsenmn.tripod.com but originally published by the Berean Call is convinced that the use of imagery leads to idolatry.
God has chosen to reveal Himself to humanity through words, not images. In like manner, worship must be through His Word, according to His Word. No doubt He selected words because they are best suited to convey precisely what He wants mankind to know and to do. Words have definite meanings and can be interpreted objectively. Only words, spoken or written, can come close to accurately communicating attributes of our transcendent God and His divine nature. On the other hand, worship aroused by imagery is based upon the imagination rather than upon the teachings of Scripture. Religious images can at best only convey information in a symbolic and superficial way. Their interpretations are mostly subjective, experiential, and rely mainly upon the imagination of the observer. The message of the Bible, however, is not about aesthetic gratification but about our redemption; it's not about our feelings but His truth, which images can never express but only oppose. Jesus prayed to His Father for His disciples, "Sanctify them through thy truth: thy word is truth" (John 17:17).
I need to list a few things that are wrong with the article in general and the quotes above to make my point.
Why did God specifically command the use of imagery in the Old Testament Tabernacle / Temple worship? A read through the latter parts of Exodus shows a huge amount of imagery. This after God commanded that they never make an image of Himself.
Why, in Exodus 31, did he anoint various artists to carry out 'beautiful work' which, truth be told, could be very impractical and expensive?
Why did God command they build this extravagant tabernacle when they were on the move? How impractical is that?
Words often require the use of imagination – who doesn't use their imagination when reading Matthew, Mark, Luke, John, Acts, Revelation, the Old Testament Prophets, much of the Old Testament stories? The Psalms? Song of Songs? The writer's problem with the imagination makes no sense whatsoever in line with their respect for the Word.
The quote goes: "The message of the Bible, however, is not about aesthetic gratification but about our redemption; it's not about our feelings but His truth, which images can never express but only oppose." Now I ask, if our redemption does not include aesthetic gratification then why did God create aesthetic pleasure? Why did he create feelings, joy, a sense of wonder, and a myriad of other experiences, natural or spiritual? Why did he give us the capacity to enjoy all that? Why does Psalm 16:11 tell us that God's presence is pleasurable, highlighting that as a good thing and something to be desired?
The statement is like saying that my marriage to my wife is not about feelings but just about truth. I'm afraid that makes no sense. Feelings are not everything but they must be included.
If people are not going to God for aesthetic experiences, when it seems obvious that we all desire such experiences, where are they going? The answer is sin. To put it candidly, if we're not going to God for our 'kicks', or more correctly our joy, we're going to go somewhere else. Wonder why porn is so rife in the church? Maybe it's because we're not bothering to stimulate the imagination in any Christian way, shying away from something God created as a means of worship because we're so scared we're going to indulge in idolatry. Yet so much of the church is in idolatry to their computer screens or a myriad of other sinful experiences. And it's not like I'm innocent of being there myself.
Creation is full of imagery and the Bible states so.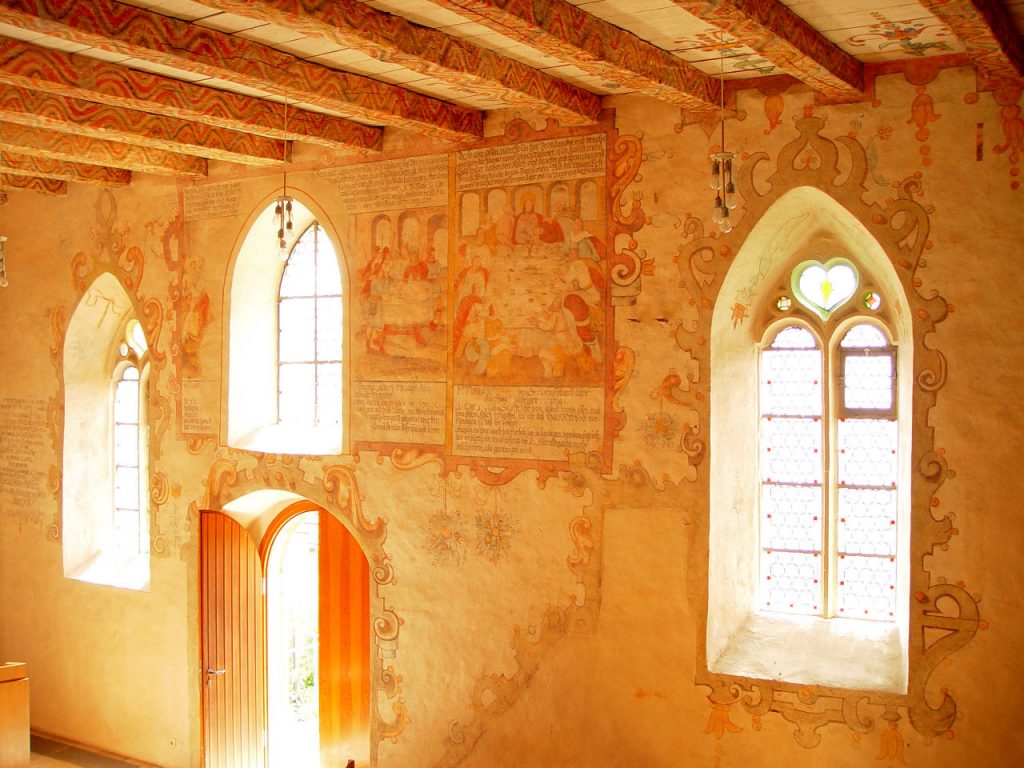 Early Christian worship revolved around the Jewish synagogue until the Christians were booted out. Read Acts with this in mind, and also see how much Jesus worshipped and taught at the synagogues. How much imagery was there in the synagogues? History shows not as much as the temple but still quite a bit. Early Christian worship borrowed some of this imagery. I can't expound on a study on that now but a historical study does show that a lot of the imagery and worship style was taken from the way things were done in the synagogue. (Even more interestingly, the role of Elders, a lead elder, and deacons might have come from the way the Synagogues were structured).
So here is the clincher. We need more imagery in the church, and badly. Last year I wrote a post about Why I love old church buildings. Here's why: the imagery conveys a sense of mystery, and that mystery excites me. Certain songs, my favourites, do the same to me. Good stories do as well. Guys don't seem to have an issue with songs or stories, at least most people don't, but visual art either worries some or is highly censored, staying in the 'safe' zone. (Yes, a lot of songs do too, but this post is too long to go into that.) We need to stimulate imagination and in fact stimulate ALL the senses.
Worship must become an aesthetic experience where the imagination is stirred up so people can even think about it when they're not at church. We need to fantasise about worshipping God, effectively, to keep us from fantasising about anything not of God. We are to think of things that are excellent and worthy of praise (Phil 4:8). If we don't have strong mental images to help us do that our imagination is not glorifying God and I bet often being used for many things that we shouldn't think about. Art, Christian art, is a tool to create those fantasies, just like porn can be used to create wicked fantasies. And I'm making that connection to shock some into the realisation because I'm convinced of it – if the imagination is not stimulated by good things it will be by wicked things, and if we're not providing the right kind of visual stimuli to help us stimulate the imagination with good things we may become hungry for any visual stimulant we can find, and there's not much available that's really 'good' in every sense of the word.
So, artists, we need you. Elders, think about how to provide more space for art in the church. Theologians, we need some strong theology – not like the above – to encourage art. I'm tired of searching for 'Christian art' on Google images and coming up with stupid pictures that rip off my King, cheesy art or just traditional stuff. Thank goodness for Koellart, here's a couple that I think deserve some honour.
I realise we shouldn't be impractical and build extravagant buildings (although I love the idea of steeples where they were conveying the idea of reaching into heaven to bring heaven to earth) but even our buildings could do with a lot more creativity.