Who Am I?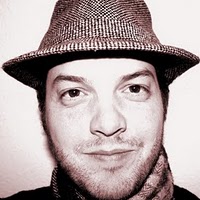 As a journalist and writer of both fiction and non-fiction, I leverage my experience and skills in both fields to produce creative and compelling ghost writing, copy writing or journalistic content for my clients. I also help companies with online communications strategies when it comes to websites, social media, PR and so on.
I'm an author of fantasy and sci-fi as well as a regular writer on faith and current affairs. I've written for various print and online publications on numerous topics. My books are widely available at all the popular online retailers, for print and digital. Simply search for at Amazon, iTunes or Google and you will find me.
My experience
I have six years' experience in the writing and journalism business and also currently serve as the editor of South Africa's highly successful video gaming portal, Telkom Do Gaming.
My rates
My rates are negotiable and depend on the project, the client, the nature of the work and the research required. I am also available for retainer work.
Contact me
Get hold of me by emailing ryan (at) ryanpeterwrites (dot) com, or you can use the various social networks on the right of this page, or even get hold of me on Skype.
Alternatively, just use the contact form below.